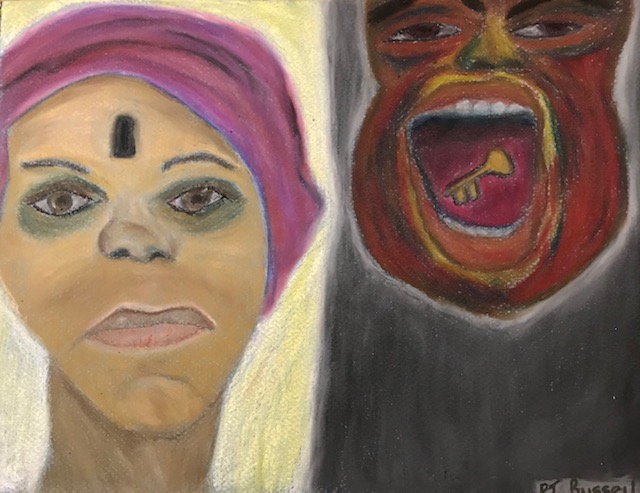 Sacrifice serves as a visual devotional to women enduring, and who are survivors of intimate abuse. Specifically those subjected to the perfidious nature of cultural misogyny.
These beautiful women are unarmored gladiators, literally trapped in an arena with a ferocious lion.
The image was meant to depict strength in weakness and bravado during a time of great vulnerability.
I wanted "Sacrifice," to bring awareness to defenceless women everywhere. Women confined to cages of solecism; discarded and subjected to emotional degradation.
Imprudent words are the invisible fusillade that infiltrate, decimating the mental fortitude of its victims.
A contentious episode could feel apocalyptic to anyone having to fight for the perpetuity of their dignity, and possibly even their life.
Bravery wears many faces, whether it is adrenaline induced or provoked from an innate fervor to simply exist.
(Written by PT Russell)
"SACRIFICE," debuted in NonBinary Review's #23 APOCALYPSE Issue Please get your copy today!