PT Russell is a Bahamian artist based in Ontario, Canada.
She uses her expressionistic style to externalise memories, imaginings and colourful anecdotes from within.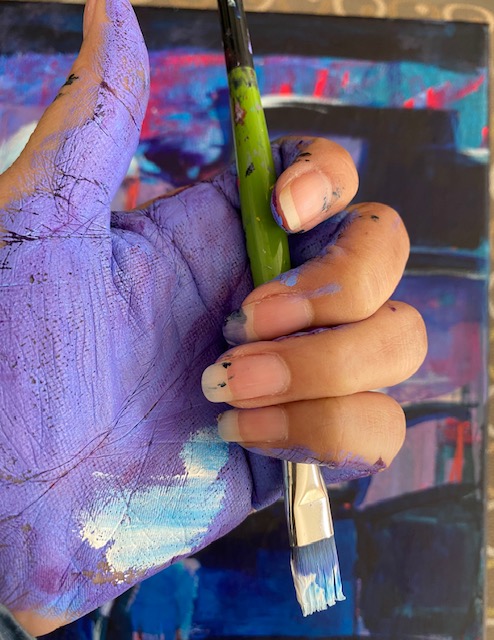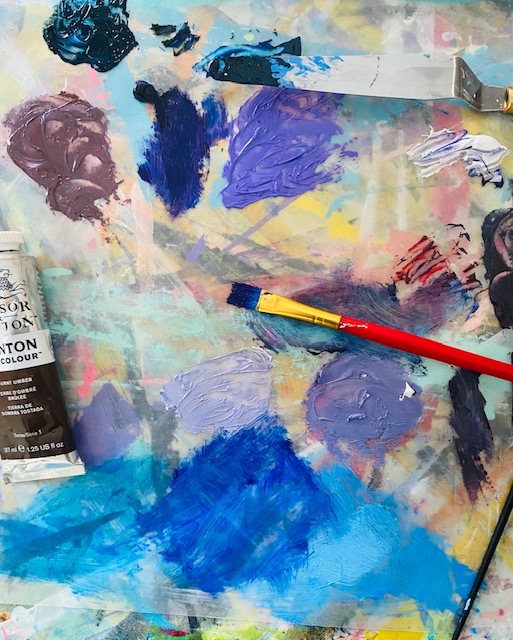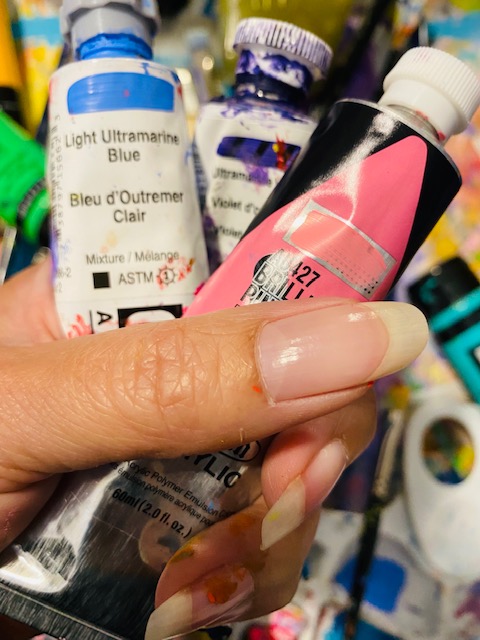 ---
In addition to more intuitive paintings, PT is also creating an original series of artworks influenced by her native Bahamas.
The growing collection is entitled,"Down Home" and features abstract scenes inspired by Bahamian life and culture.
April 2023 will mark the very first time "Down Home" will be hosted as a solo exhibition.
PT will showcase several new works from the series to the public.
She truly appreciates the opportunity and support of the community.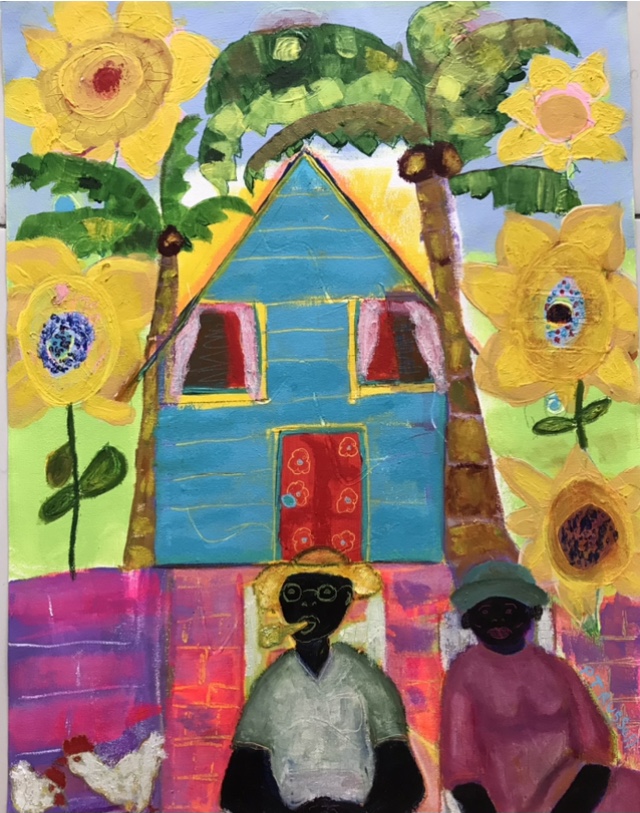 A R T
Storytelling is an art form that possesses the phenomenal ability to articulate its voice through varied mediums.
It is a gift on divine assignment to the individual who stewards it well.
I use my art to externalise imagery and anecdotes from within.
Creating a story through words or pictures is a privilege that supersedes the artist and ultimately reflects 'the Creator.'
Most art is subjective and open to interpretation from its observers.
Art by PT Russell can be viewed at a Gift of Art Gallery 187 King Street East,
Newcastle, ON, and at Portraits by Goguen Art Gallery, Centre Street ,Oshawa, ON.
Where there is art, there is beauty. Where there is beauty, there is art.
PT Russell
---
Writing
She writes Fiction and Non-Fiction including: Short Stories, Microfiction, poetry and Screenplays
PT was awarded an Honorable Mention from L. Ron Hubbard's Writers of the Future contest for her first short story, "Orev."
She has been published in Montreal Writes Literary Magazine, Fresh.Ink Magazine , The ORONO Weekly Times , Lolwe Magazine and The Penmen Review.
---
---
In the Works:
A children's picture book series.
---
©PT Russell 2023 All Rights Reserved
Follow: PT on Twitter @ptwrites and Instagram @ptrussellwrites
EMAIL: ptrussellwrites@gmail.com for enquiries